EXECUTIVE FORUM REPORT
ChatGPT & DEIB
According to Tech.co, since ChatGPT was released in late 2022, it's been picked up by almost half of U.S. companies, and 93% of these firms are looking to expand its use. But what are ChatGPT's implications regarding Diversity, Equity, Inclusion, and Belonging (DEIB)?
From helpful DEIB use cases to, conversely, the biases that AI can carry, we've put together this timely guide to help you to understand how innovators are approaching ChatGPT and other AI tools today. Browse key statistics, trends, impacts, and opportunities for AI implementation from PowerToFly thought leaders. With plenty of positive implications in the workplace, let's explore what's working for business leaders in the AI arena with a special focus on the possibilities — and challenges — that this fast-advancing technology brings to DEIB.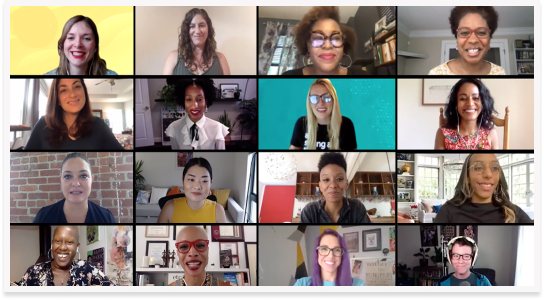 Topics Covered Include
What is ChatGPT, and how is it being adopted? AI tools explained
The intersection of ChatGPT & Diversity, Equity, Inclusion, and Belonging: Real use cases in the news
ChatGPT & DEIB's opportunities, challenges, and data

Key recommendations for ethical AI usage

And more!