EXECUTIVE FORUM REPORT
Crucial Transitions: A Guide for Supporting COVID Career Pivoters
Since the pandemic began, more people from underrepresented and marginalized backgrounds have found themselves not just wanting, but needing to change careers.
That's important to emphasize, since the most popular narrative about COVID career changers is that the pandemic caused people to redefine their values and pursue more purpose-filled work. The reality is that, while that's certainly also been happening, purpose-filled work is just one of a variety of reasons diverse talent is changing careers today. And their numbers are considerable. McKinsey & Co. predicts that, by the year 2030, 100 million workers across eight countries will need to change their careers following COVID-caused changes to their industries.
As leaders committed to DEIB and as businesses, the time is now to understand how to best meet the needs of, support, and tap into this growing talent pool.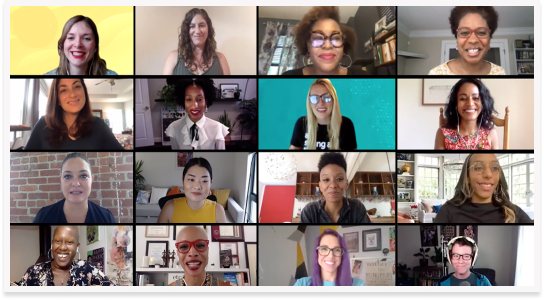 Topics Covered Include
A summary of COVID's challenges for marginalized workers (and where those challenges have left them today)
What we get wrong when talking about post-COVID career changers
Company initiatives worth implementing for career pivoters
How to recognize transferable skills in your recruiting process
And more!